Receive SMS Online for FREE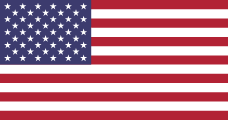 United States
View Numbers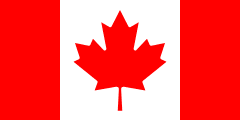 Canada
View Numbers
Free temporary phone numbers to receive verification SMS from Youtube, Facebook, Instagram, Lyft, Uber, Whatsapp, Badoo, Tinder, Temu, Twitter, Google...
We receive SMS from networks all over the world to our free phone numbers on this website. Our free phone numbers will allow you to register and verify for various websites, absolutely free. The service we provide is free forever. You can receive SMS online from all over the world, without registration, and without any additional conditions. You can use our free phone numbers to register on websites or mobile apps like Badoo, WhatsApp, Viber, Google Voice, Yahoo, Apple ID, Telegram, Tinder, Gmail, Facebook, Twitter, Match, Tik Tok, Instagram and more.
Increase your online privacy by not exposing your personal mobile number on any website. Many online platforms are beginning to demand a phone number to verify or activate accounts and to use their applications, luckily with our disposable free phone numbers you can avoid providing personal information on the internet. We understand that privacy is important and our service allows you to keep your contact information private while gaining access to online SMS activated services from these various platforms. We do not retain any message data longer than about a day and use a secure connection to serve our content. Although there are many websites that claim to provide virtual phone numbers, many simply do not work. By placing one of our free mobile numbers to receive the SMS verification code, you will then obtain the respective code in the list of messages received by these numbers, then just copy your code and complete the SMS verification request.
We are not responsible for any possible consequences of using our site. Any illegal activity related to the use of our free phone numbers is strictly prohibited, and your data can be transferred to the appropriate authorities. Also, we do not recommend attaching important personal accounts to these free phone numbers because the information is public and such accounts can be retrieved by other users via SMS. When used, it means that the above terms have been agreed.
Message are available instantly after being received, just refresh the page to view new text messages. The free numbers displayed are temporary and disposable with completely new ones provisioned on a regular basis. We strive to keep receiving SMS on this website for free and make a promise to keep it operational without charging money from our users. Send as many messages as you like to activate accounts that otherwise require personal information to verify. There are no limits on how often or how many SMS can be sent to these free numbers. If you have found our SMS service useful, please consider telling your friends and colleagues about this website.